SEACHANGE; Corny Point Supplies; Freehold General Store, Fuel, Liquor Store, Takeaway, Hardward & more Plus A 3 Bedroom Home on 1682m2; Walking distance to the beach
89-91 Corny Point Road, Corny Point
$390,000 + Stock
Under Contract
10 Car spaces

1682 sq metres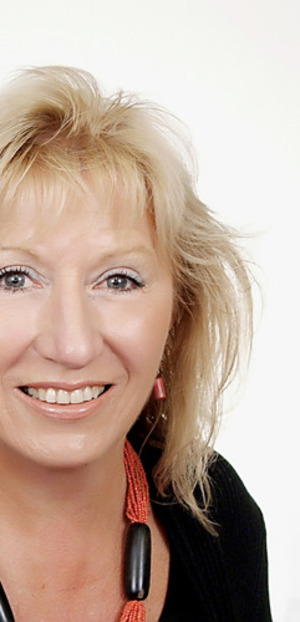 Contact Agent
Description
This Unique Lifestyle Property presents itself with a business being Corny Point Supplies on a parcel of Freehold land with a separate 3 bedroom 2 bathroom house only minutes to the beach. The Corny Point Supplies Store sells:
• Take Away Food, Bakery Lines, Chicken & Pizzas
• Fuel
• Liquor Store
• Community Postal Service
• Bait & Tackle
• Cigarettes
• Small Hardware section
• Origin outlet
• Authority to sell camping permits for Gleeson's camping
General Store
General Shop, Liquor display room and Cold room.
Office and Store room
Separate Kitchen room
Side room with WI Freezer
Post office room
Outdoor eating area
Car Parking
House at rear of shop
3 Bedrooms, 2 living areas, 2 Bathrooms, Toilet, Laundry
Enclosed Verandah, 2 Sheds, Pergola.
Sea Views
Location:
Sitting on the North West tip of Yorke Peninsula, Corny Point is 260km from Adelaide being a comfortable three hour drive from Adelaide. Corny Point is the undiscovered gem of the Yorke Peninsula.
Clear, calm waters of the Spencer Gulf to the north and the rugged Southern Ocean to the west make Corny Point a perfect spot for the surfer, fisherperson or family holiday.
Rainfall Average this year 254.7mm
Population:
Corny Point is a suburb in the Yorke Peninsula Region of South Australia. In 2011 there were 492 people living in Corny Point. 54.4% are male and 45.6% are female. The Yorke Peninsula's population 11,024. As this is a popular holiday destination the population swells over the holiday periods.
Town Planning
Zoning: Township settlement
1 A mixed use village environment with a small collection of low density dwellings, holiday accommodation, recreation and community facilities.
Land & Services:
Electrical and Telephone services are available.
Eftpos
Sat alight TV (VAR)
Gas Bottles
Post Office License (Offers an extra income)
Newspaper income
For further information please call or email Colleen Martin
Things to Do:
This delightful seaside town offers great surfing and boat fishing, beautiful north-facing swimming beaches and bays that are perfect for the family. Surfers are within 15 minutes' drive of some of the best surfing spots including Rock Pool, Salmon Hole, Daly Head and Berry Bay. Corny Point proximity is productive to both beach fishing and top class offshore action.
Enjoy a wide variety of water sports, time to relax and some amazing scenery with great coastal drives. It's an easy drive from Corny Point to Marion Bay and then onto Stenhouse Bay and glorious Innes National Park, making Corny Point a perfect base for exploring the 'foot' of Yorke Peninsula.
Corny Point Township:
Offers Accommodation at the Caravan Park. Corny Point Caravan Park caters for all your holiday accommodation needs with an extensive range of comfy cabins, shady campsites or maybe treat yourself to our quaint 100 year old original stone cottage. Facilities and activities within the park. Proprietor of Corny Point Caravan Park offer a tractor launch and retrieval service for boats on the beach at a very reasonable rate if you do not have a tractor.
Howling Dog Tavern for your Dining needs & and refreshments. Locally caught seafood used on the menu.
It's a place of sunning lizards, of dolphins and kangaroos, of giving the single-finger G 'day wave to oncoming drivers.
Attractions:
Scenic drives include the famous lighthouse at Corny Point, Berry Bay, Point Deburg, Point Annie, Swincer Rocks, Gleesons Landing, Daly Head and Gym Beach.
Local tip: One of the peninsula's most spectacular drives is from Corny Point to Berry Bay, a stunning beach and a drawcard for surfers.