ALL OFFERS CONSIDERED Light Industrial/Commercial Subdivision for Sale; 14 Light Industrial Sites with approvals, & 2 with own Title.
Norris Road, Marion Bay
Contact for price
For Sale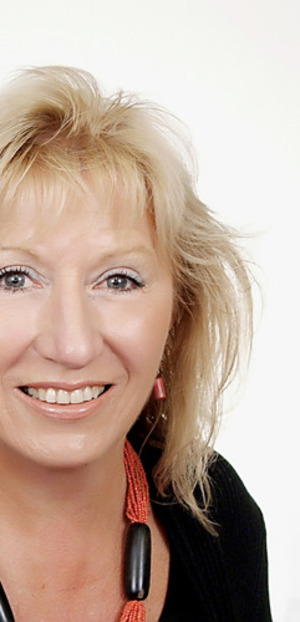 Contact Agent
Description
Marion Bay Commercial Park is nestled on the Southern Tip of Yorke Peninsula, the gateway to the Innes National Park & only Minutes walk to the Marion Bay township, jetty, boat ramp & beach.
16 Light Industrial Sites now for sale, 2 with their own title.
Marion Bay Commercial Park (as per Sales Plan)
Marion Bay Commercial Park is the only Commerce/Industry centre for Marion Bay, assisted by a major land development Marion Bay Rise.
Commercial / Industrial Land 1000sqm - 4547sqm
Zoned: Commerce / Industrial (DC Yorke Peninsula)
130 Yorke Peninsula (DC) COMMERCE/INDUSTRY ZONE; Introduction
The objectives and principles of development control that follow apply to the Commerce/Industry Zone
shown on Maps YoP/18, 31 and 88. They are additional to those expressed for the whole of the
council area.
OBJECTIVES
Objective 1: A zone primarily accommodating manufacturing industries and wholesale
activities which have direct contact with the public through the display or retail
sale of goods manufactured on the site.
Objective 2: A zone accommodating service trade premises and other activities involving the
repair and servicing of consumer items.
PRINCIPLES OF DEVELOPMENT CONTROL
1 Development undertaken in the Commerce/Industry Zone should be primarily small-scale
manufacturing industries, service trade premises and service industries which provide consumer
access to the premises upon which the manufacturing, sale or servicing takes place.
2 Development in the Commerce/Industry Zone should be primarily small-scale commercial or light
industrial activities which do not create appreciable noise, odours, dust or other nuisance which
would be detrimental to adjoining residential development.
3 Development undertaken in the Commerce/Industry Zone should comply with the Principles of
Development Control pertaining to industrial development.
4 No direct access to individual allotments should be taken from the Point Turton to Corny Point
Road.
5 Land division should not create allotments having:
(a) an average width of less than 20 metres;
(b) a frontage to a public road of less than 15 metres; and
(c) an area of less than 1000 square metres.
6 Development at Marion Bay should comply with the concept plan Fig C/In (MB)/1.
7 The following kinds of development are non-complying in the Commerce/Industry Zone:
Amusement Hall
Amusement Machine Centre
Community Centre
Consulting Room
Detached Dwelling, except as a caretakers dwelling in association with an existing industry
Electricity Sub-station
Group Dwelling
Hotel
Intensive Animal Keeping
Junk Yard
Motel
Multiple Dwelling
Residential Flat Building
Road Transport Terminal
Row Dwelling
Semi-detached Dwelling
Shop
Special Industry
Consolidated - 10 February 2011
132 Yorke Peninsula (DC)
8 The following kinds of developments are assigned to Category 1 in the Commerce/Industry
Zone:
Builders Yard
General Industry
Land Division
Light Industry
Motor Repair Station
Public Service Depot
Service Industry
Store
Warehouse
9 The following kinds of development are assigned to Category 2 in the Commerce/Industry Zone:
Fuel Depot
Road Transport Depot
Road Transport Terminal
Consolidated -
Underground Water
CARRIBIE BASIN Description The Carribie Basin is located on the western part of the foot of Yorke Peninsula, between the townships of Marion Bay and Corny Point. The Basin covers an area of 116 km2 of the Archaean/Lower Proterozoic basement (Hussin, 1966, as cited in Matthews, 1988). Vegetated coastal dunes are found on its western boundary, which consist of fine, unconsolidated sands overlying partially consolidated aeolian limestones. Land use is mainly cereal farming, sheep and cattle grazing. Extensive scrub remains on the foot of the Peninsula where it is too rocky for farmers to cultivate cereal crops. There are no permanent or clearly defined watercourses and any surface runoff collects in interdunal depressions. Recharge to the aquifer is from rainfall by direct infiltration, with average rainfall at Corny Point 9 km to the north 442 mm/yr. Groundwater of salinity less than 1000 mg/L is available from most of the
The basin appears to have underutilised resources, and 600-800 ML/yr of good quality groundwater may potentially be available, subject to appropriate extraction management regimes & approvals.